Welcome to Dokmai Garden!
Dokmai Garden is no longer open to the public.
Dokmai Garden is a private Chiang Mai botanical garden, providing a gateway to the understanding of the nature and culture of northern Thailand. The Thai family Seehamongkol live in this private 4 hectare (10 acres) botanical garden. After the introduction you get from us we believe you will be better prepared to understand other Thai gardens, local food markets and the nearby national parks where thorough information and English and scientific names may be scarce. Multilingual information signs with scientific names are placed at points of interest around the garden.
"Dokmai" means flower, and we have over 1000 plant species, but we focus on all living beings, including birds, fish, butterflies and mushrooms. You are very welcome to enjoy our Thai botanical garden!
Tariffs and reservations.
How to get here with phone numbers to our drivers!
Warning! Some taxi drivers take tourists to the Flora Show instead, claiming it is Dokmai Garden. If they are inexperienced, make sure they phone us for driving instructions in Thai: 081-6065896.
"Dokmai Dogma" is our BLOG on monsoon gardening, farming and biodiversity: over 880 articles!
Contact us about tailor-made private tours!
The Orchid Ark is our initiative to help saving Thai orchids!



We try to personally greet all visitors to our garden and encourage everyone to leave a greeting in our guest book. We therefore know that visitors from at least 74 countries and territories have seen our garden.

Short film (4:18) on the importance of plant names with some scenes from Dokmai Garden.

Short film (16:51) on Endangered Orchids with photographs and some scenes from Dokmai Garden.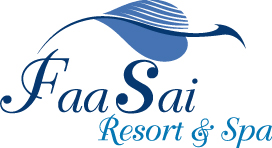 If you like Dokmai Garden then you will probably like Faasai Resort in Chanthaburi!
President
Ketsanee Seehamongkol

Registration number
0505549002201

Mailing Address
Dokmai Garden
386 Moo 10, Namprae, Hang Dong
Chiang Mai 50230, THAILAND

Telephone
+66(0)81-6065896

E-mail contact in English :
write "info" at dokmaigarden.co.th
Closed on December 31 - January 1,
and April 13 - 15


Winner of the Gourmand Cookbook Award 2011 in the category Culinary Travel Guide Thailand.
It is an important book. For Thailand and internationally.
Edouard Cointreau, Gourmand International.